SPRING SUMMER
2019
In this spring-summer season, Tiwel is inspired by exotic landscapes, presenting our freshest and wildest collection. Llamas, crocodiles, birds and tropical fruits are interspersed with geometric elements and motivating messages. Classic garments with modern twists, brimming with identity to bring a touch of distinction to your wardrobe.
With an elegant rebellion, nomadic soul and urban style, this collection is inspired by an abstract nature accompanied by natural elements that bring freshness and style. The combination of summer elements and anarchic nature make the T-shirts the most casual garments for this summer; shirts in pastel tones provide a touch of controlled sobriety that plays with "patterns" within the Tiwel universe. Cotton sweatshirts made in Portugal offer the same chromatic range and strengthen the untamed spirit of the brand. Bermuda shorts and swimsuits are brimming with creative designs for this summer.
In Spring/Summer 19, lightweight fabrics are reinvented with aggressive washes and soft finishes. Deep dyes and fantastic cotton qualities are combined with a mixture of yarns and the vigoré finish. The colour palette is directed towards soft shades such as mint greens, salmon roses, lemon yellow or sky blues that arrive with a refreshing air.
"A collection based on abstract nature, full of exotic elements where colour becomes the protagonist".
BOA MISTURA SS 2019
The artist's capsule, which accompanies us each season, is made by Boa Mistura, who extract the essence of each place in the world where they work, turning it into a unique proposal and participating in the neighborhood with its neighbors. The talented group of creators perform a wonderful task of social inclusion around the world, through urban art in walls and large buildings. "The color and exuberance of the Caribbean, the strength of Mexico, the mysticism of the East, the heart of Africa… Our work implies the journey". This capsule collection pays tribute to the travel works that have most filled their hearts; the collection will transport you through its designs made in the Caribbean, Mexico, India and Africa. A gift for the senses of urban art lovers used as a wonderful tool to help people in need of illusion.
DIEGO CUSANO SS 2019
Diego Cusano – Fantasy Researcher – creates this second edition of pieces and thanks to his animalarium he manages to get a smile out of us. The SS18 season presents our first collaboration with the Italian artist and this season brings us many novelties, always with that touch of humour, and offering us a new perspective with his designs.
CULTURA INQUIETA
Tiwel is a brand open to people, linked and committed to culture. One year ago we decided to create a contest for the more than 3 million followers of "Cultura Inquieta". From the more than 500 proposals received, 4 designs were selected and converted into t-shirts.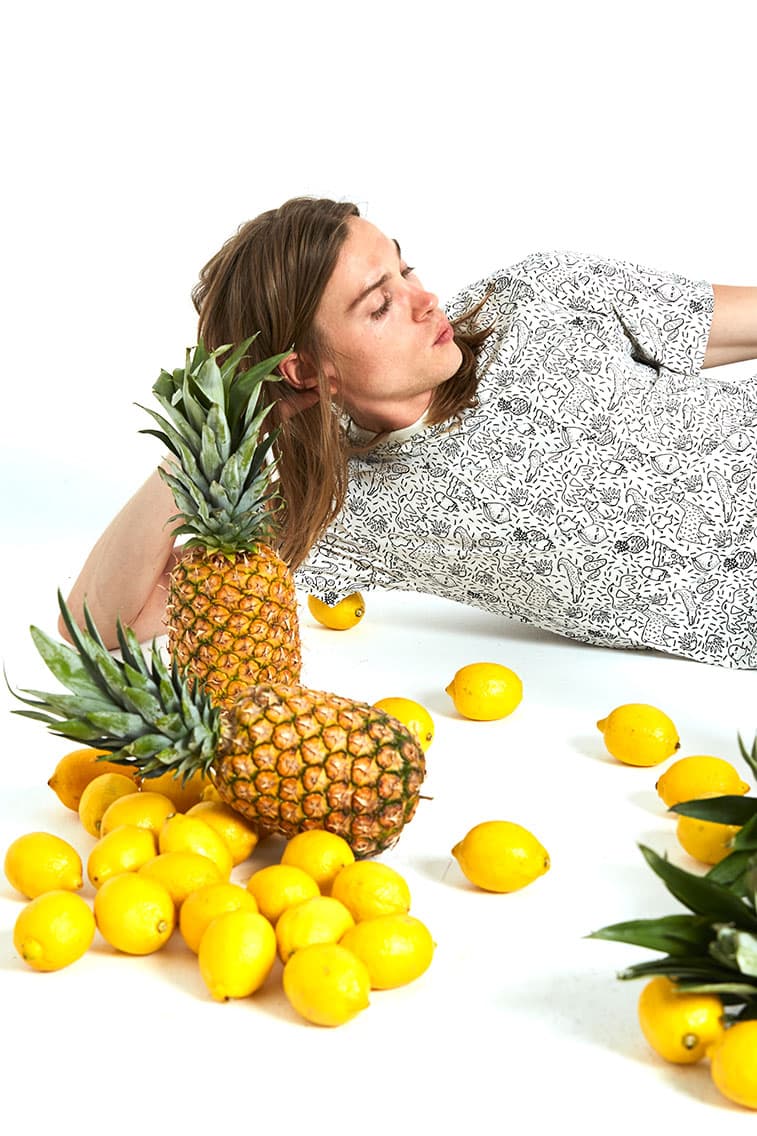 Welcome to Tiwel.
Collection designed from the heart of Madrid. Although manufactured in Spain and Portugal, the brand displays a global spirit. The family of the same name, which inspired us, moved from England to the United States in search of prosperity and new horizons. This idea is linked to our contemporary spirit, always attentive to the latest trends and is reinforced by the presence of our iconic pawn in all our garments, "always going forward".
The pawn also represents another of the brand's Leit Motiv; "you don't need to be a king to dress in style".
Always very connected with art: illustration, graphic design, photography and collage; the different artistic expressions are very represented in all our collections.